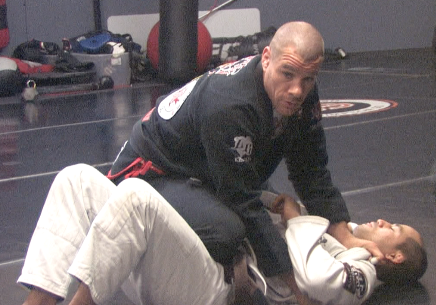 [buzzsprout episode='202728' player='true']
Raf's Recollection | We always seem to catch Rafael Lovato Jr. [28:06] at incredible junctures in his career.
Our first conversation with Lovato took place a little over a year ago (Episode 24; yeesh, time really flies), just shortly after he became the first non-Brazilian to win the Absolute division at the Brasileiro.  Since then, we've had the good fortune of running into him several times around the jiu-jitsu circuit and were even granted the opportunity to cover one of his awesome seminars out in Vegas a couple of months ago.
Always polite, willing to give us a few moments of his time, and extremely supportive of our crazy dog and pony show we call a podcast, Lovato has been one of the biggest champions of our show (and a good friend to us both on-and-off air).
Which is why when we heard a rumor that our pal would be making his way into the world of Mixed Martial Arts, we knew we needed to hear directly from the source about this new major milestone in his fighting career.
On September 26th, we get the opportunity to see Rafael compete in the Legacy FC cage (alongside his supremely talented BJJ phenom, Justin Rader, who will also be fighting at the Hard Rock Casino in Tulsa, Oklahoma that night).  For some, this is a chance to see how a storied BJJ competitor, known for his aggression and exciting finishes, fares in the world of MMA.
But for Rafael this fight isn't just the culmination of a six week training camp.  It's the chance to test a lifetime's worth of work as a martial artist in an entirely different way.
Just because Rafael is best known for his incredible work as a BJJ competitor, doesn't mean he's ignored other fighting disciplines all these years.  Unlike other BJJ practitioners who make the transition to MMA, the integration of other disciplines is something that was instilled into him at an early age (and has been maintained in-between BJJ sessions at his own gym for some time).  Now Lovato has an avenue to show us another dimension or two of his MMA game.
And it's a challenge that is reinvigorating him.
On this week's podcast, Rafael speaks candidly about his training regimen, his expectations, and the difficulty of putting away the gi to concentrate on his stand up game.  We hear more about the impressive array of talent coming to help him get ready for his fight and even get to hear Rafael's thoughts about the most recent Metamoris card.
Two weeks out from fight night, there are certainly more questions than there are certainties on how it will all go down (how will Lovato transition to the cage?  what kind of game will he bring to the table on fight night?  what if the fight never goes to the ground?).  And yet, despite the uncertainty, there is one thing you can take to the bank:
Win or lose, we got his back.
With far and few athletes really carrying the banner of jiu-jitsu in the world of MMA, we root for a guy who has consistently given his all on the mats.  Who has inspired others to play an aggressive game and make history every time they go out to compete.  And, perhaps most importantly, we root for the guy who has a conviction to represent the jiu-jitsu community when he enters that cage.
For all those reasons (and so much more), we are eagerly anticipating this fight.
Check his appearance out on the podcast and hit us up on our social media to let us know what you think!
Facebook: /VerbalTapCast
Twitter: @VerbalTapCast
Instagram: @VerbalTapCast
Vine: @VerbalTapCast
But Wait, There's More!
Oh yeah, in case you haven't been keeping up with us on the YouTube, check out our latest installment of our BJJ panel talk show, Around the Mat.  On our latest episode we breakdown the match between Kit Dale and Garry Tonon (complete with exclusive footage from the event).  Let us know what you think!
----------------------------------------------------------------
Also, if for some reason you don't see our Buzzsprout player embedded up above, you can also listen to this week's episode of our podcast right here on Stitcher.